Description
Highlight
Sewing Speed: 1050 s.p.m

Number of Stitches: 287

Fonts: 4 alphabetic and numeric fonts

Max. Zig Zag Width: 7mm

Max. Stitch Length: 5mm

Number of Buttonholes: 16

Presser Foot Lift: Electronic
Get the most out of your sewing experience with the new Juki HZL-DX series and turn your creations into masterpieces.
Dapatkan mesin jahit terbaru Juki HZL-DX dan tukarkan karya ciptaan anda.
The HZL-DX7 comes equipped with 287 stitch patterns and free motion capabilities to give you the freedom to create and design.
Juki HZL-DX7 is High performance for sewing & quilting machine. Perfect Designed for free motion quilting, piecing, appliqué, patchwork project, bag making with multiple layers of fabric. It also great for dressmaking and general user too.

HZL-DX7 datang dengan 287 corak jahitan dan memberi anda kebebasan untuk bergerak supaya anda lebih bebas untuk mencipta corak.
Juki HZL-DX7 mempunyai prestasi tinggi untuk menjahit dan quilting. Direka dengan sempurna dengan bebas gerakan, quilting, piecing, applique, projek patchwork, membuat bag dan menjahit dengan banyak lapisan kain. Ia juga bagus untuk membuat pakaian dan juga kegunaan umum.
Stitch Patterns
Corak Jahitan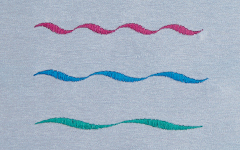 Elongation Pattern
Change the overall length without changing the sewing density of the pattern.
Corak Pemanjangan
Menukar keseluruhan panjang tanpa mengubah ketumpatan corak jahitan,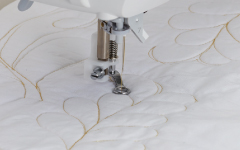 Free Motion
Flip the switch and drop your feed dogs. Enjoy both straight stitch and specialized zig zag for free motion. Adjust the presser foot height for easy movement. Enjoy the Freedom of Free Motion.
Bebas Gerakan
Flip the switch dan turunkan feed dog. Nikmati jahitan lurus dan zig-zig (terutamanya) untuk bebas gerakan. Ubah presser foot ketinggian untuk pergerakan yang mudah. Nikmati jahitan free motion.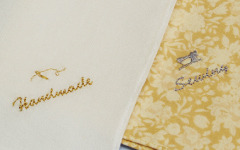 One-Point Patterns
The decorative patterns can be sewn as one point patterns. It is also lovely to create an original tag by combining these patterns with the character stitches.
Corak Satu Mata
Corak dekorasi boleh dijahit sebagai mata jahitan. Ia juga cantik untuk membina tag asli dengan gabungan corak-corak ini.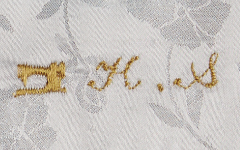 Character Stitch
The machine includes three alphabetic/numeric fonts. Up to ten often-used patterns such as names and initials can be saved in the memory.


Corak Karakter
Mesib ini juga mempunyai alphabet dan nombor. Sehingga sepuluh corak yang sering digunakan seperti nama boleh disimpan di dalam memori.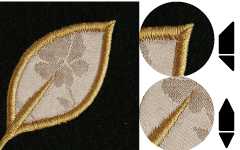 Corner Sewing Of Aplique
The stitch width of the needle can be set to automatically and gradually change to achieve a stitch that gives a beautiful finish even to the corner of an applique or the start /end of a line of sewing. By adjusting the width and length, you can also control the angles of your design.
Jahitan Aplique
Lebar jarum jahitan boleh ditetapkan secara automatik dan berubah secara berperingkat untuk mendapatkan jahitan akhir yang cantik di hujung applique atau permulaan/pengakhiran garis jahitan. Dengan mengubah lebar dan panjang, anda juga boleh mengawal bucu jahitan corak anda.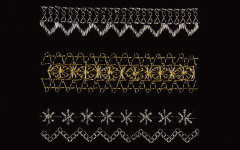 Lace Like Patterns
Sewing several patterns in parallel creates lovely lace-like stitches. You can enjoy the combination of patterns that give the image of dedicated lace braid.
Corak Renda
Menjahit beberapa corak yang selari mencipta corak jahitan renda yang cantik. Anda boleh nikmati gabungan corak yang memberi gambaran kepada renda tersebut.


Reviews (0)
view all
back
What's in the box
Juki HZL-DX7 Machine

Hard case

Knee lifting lever

Wide table

Foot controller

Bobbin

Needle Set

Quilt Guide

Auxiliary Spool

T-Shape Screwdriver

Seam Ripper

Cleaning Brush

Spool Cap

Power Cord

Instruction Manual

Operations Support DVD

Standard Presser Foot

Zipper Presser Foot

Overcasting Presser Foot

Blind Stitch Presser Foot

Buttonhole Presser Foot

Manual Buttonhole

Open Toe Presser Foot

Edge Sewing Presser Foot

Smooth Presser Foot

Walking Foot

Patchwork Presser Foot

Quilt Presser Foot